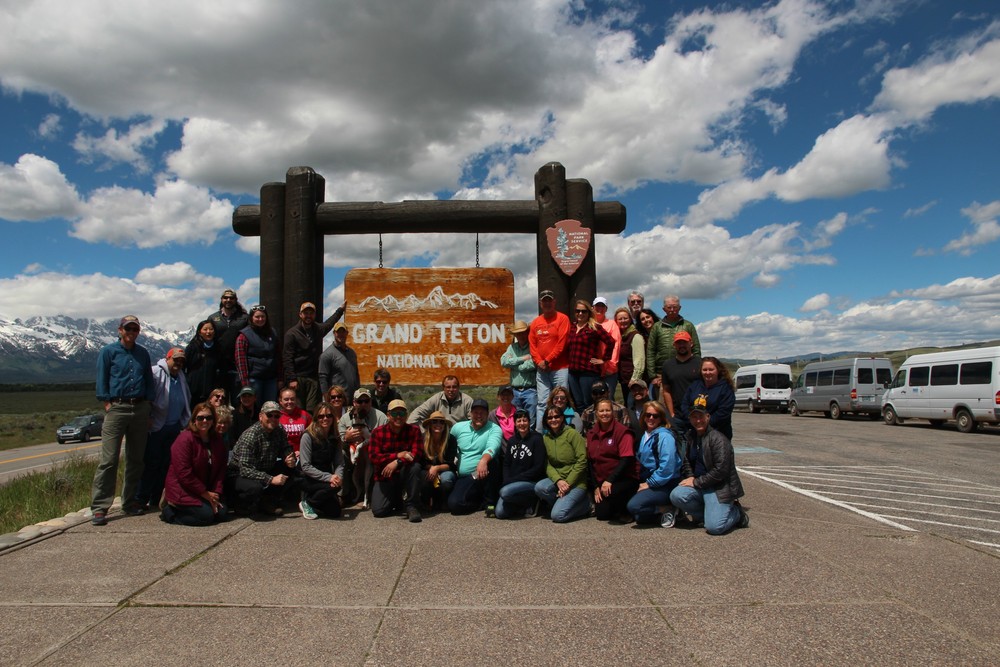 Adam Davis Selected to Participate in American Wilderness Leadership School.
Deb Crites
Tuesday, August 22 2017
Adam Davis, Caney Ag Teacher, was selected Co-Educator of the Year by the Oklahoma Dept. of Wildlife. Davis was then selected to participate in the American Wilderness Leadership School which was paid for by Safari Club International. Mr. Davis spent June 9-15 in Jackson, Wyoming learning about ecology, specifically fracking,the Wyoming Prairie Chicken and the reintroduction of the wolves. During the seven days of the school, Mr. Davis participated in white water rafting, a tour of a national elk wildlife refuge, and 3D Archery shooting . He also learned about the Archery in The Classroom curriculum which he plans to bring to his classroom. Mr. Davis said it was a "unique educational experience" and he hopes to bring many things he learned about ecology to his natural resources class. Congratulations Mr. Davis.